Project:

Mobile Design (MVP)
Toptal is a global remote company 
that provides a freelancing platform, connecting businesses with software engineers, designers, finance experts, product managers, and project managers.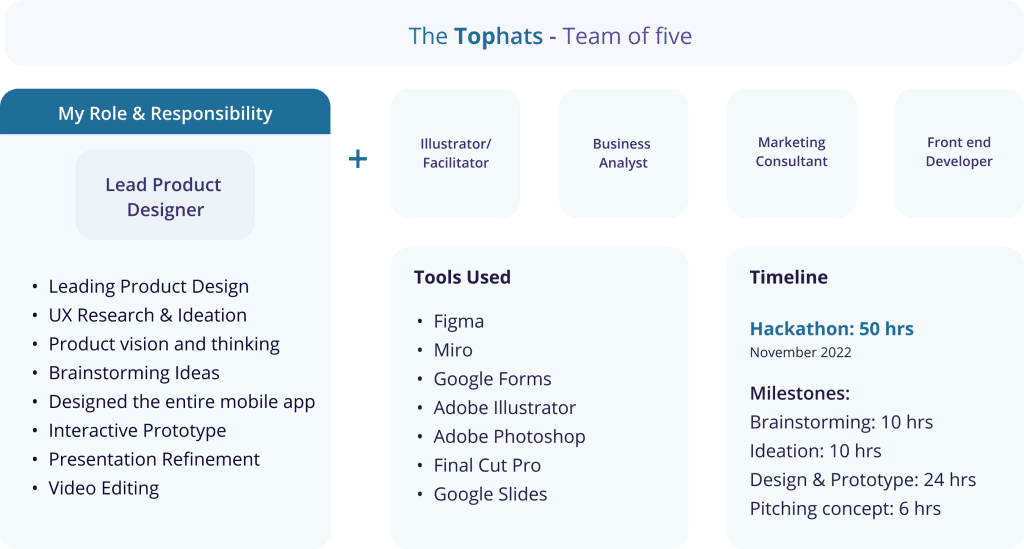 The Brief.
Build an online mini-app for Toptalers and other remote professionals to play during their free time. It should be fun and engaging, ideally with the possibility of playing with, interacting with, or competing against others from around the world. The primary audience of Toptalers or prospective talent who could be a good fit to join the Toptal network. Highly engaging for users, Toptalers or professionals considering joining Toptal.
Lean UX Framework - MVP.
Problem as an Opportunity.
Personas.
User Research.
A quick survey was conducted with Toptalers and freelancers outside the Toptal platform.  100+ responses were received within 8 hours.
74% agreed they do not find time to play any games during work. 
50% use mobile to play games compared to computers.
56% like to play 'strategy' puzzle games that keep the mind busy.
60% wants to play game for fun and stress relief.
Competitive Analysis.
Competitive Analysis was conducted to understand other products and 
compare functions and features with our 'TopVerse' concept.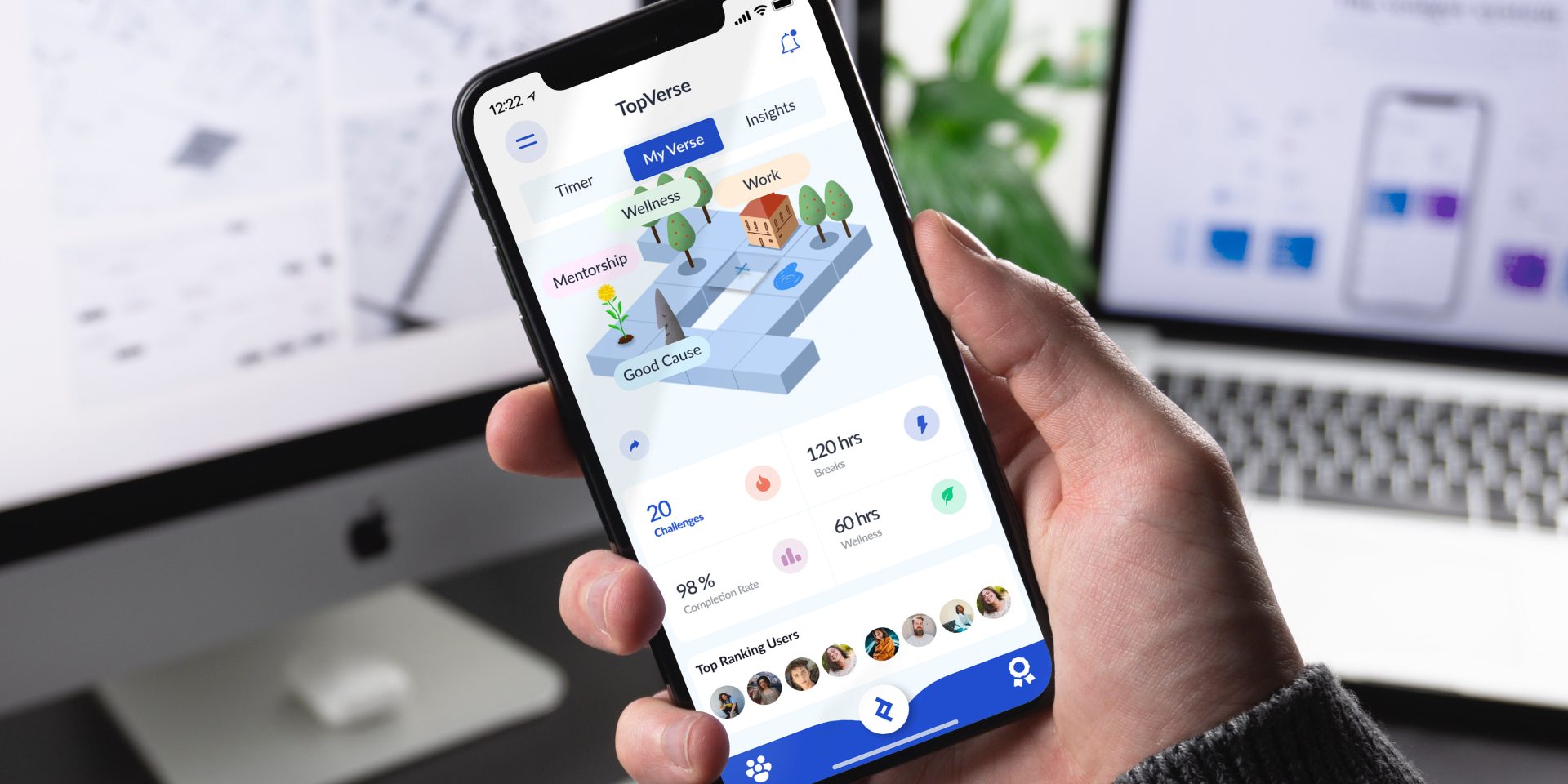 Solution.
Provide a platform to promote work-life balance through gamification and reduce the impact of remote working. Encourage users to take part in health challenges, mentorship and giving back to the community and volunteer on good causes to earn recognition and gain self-satisfaction.
Interactivity and Engagement
Work-life balance
Gamification and Leaderboard
A competitive and non-competitive game
Relaxation through virtual nature
Escape from work mode
Mentorship to give back and learn
Take part in Good Causes
Information Architecture.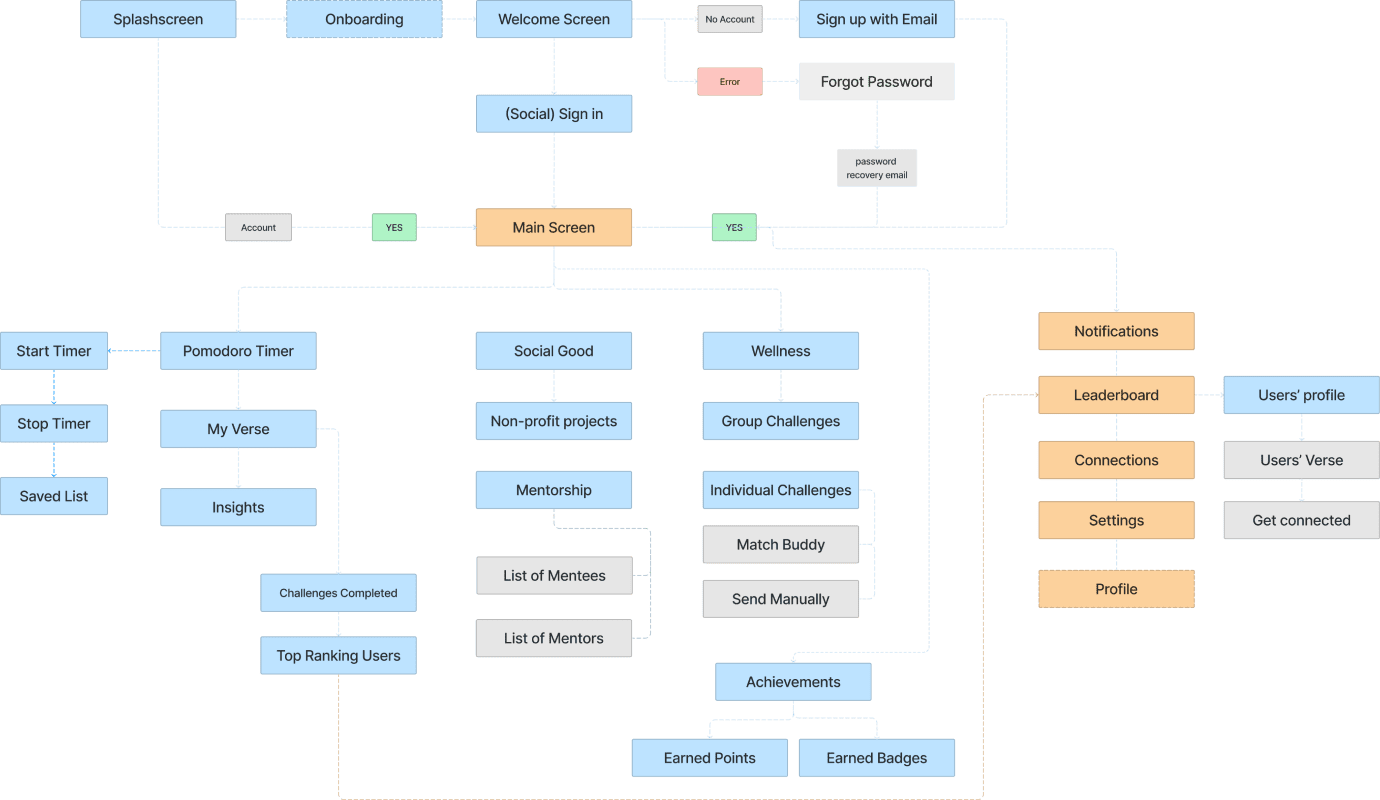 Style Guide.
TopVerse allows users to track work and life balance encourages users to take care of their health, 
take part in good causes and connect with professionals around the world. 
The app allows users to accept & send challenges to others; earn points 
and badges by taking part in activities to grow 'My Verse' space.
40+ UI screens for mobile were designed, all from scratch
and prototype in less than 24 hours.
I had the honour and privilege of receiving first place at Toptal's first-ever global hackathon. A total of 298 participants and 79 teams from around the world participated in the competition. My recognition as the winner is a testament to my dedication and skill throughout my professional career.